We remain available for you during the current situation and send your orders as usual
ODROID-GO Super
The ODROID-GO Super (OGS) is an upgraded version of the very popular ODROID-GO Advance.
Get a free 16GB Micro SD Card. (Limited time offer)
Secure Transaction
Shipping Directly from Canada
Customer-Friendly Return Policy
Hardkernel has upgraded the OGA hardware design, and call it OGS (ODROID-Go Super).
The LCD size changed from 3.5 inches to 5 inches with a tempered cover glass. The resolution has changed from 480x320 to 854x480 pixels. The battery capacity has also increased by around 30%. The OGA had a 3000mAh battery while this new OGS has a 4000mAh battery.
You can consistintly play games for several hours depending on backlight brightness settings.
Additionally, other important hardware changes were made. Hardkernel added a second analog joystick and dedicated volume buttons.
The OGS is now pre-assembled in their factory instead of being a DIY assembled kit.
Since there is no built-in slow wireless connectivity, support for a faster USB WIFI+BT was improved.
Finally, the micro-SD card slot has been updated to push-push type (spring eject) from push-pull one.
Note* Other than that, basic hardware specification and emulation performance are very similar to the original OGA.
Note* An 8GB or higher capacity microSD card is required to install the operating system and games.
Header(P2) Description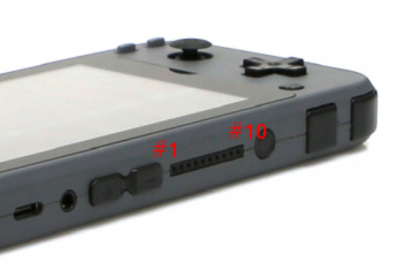 | PIN # | GPIO | TYPE | FUNCTION | SYSFS # |
| --- | --- | --- | --- | --- |
| 1 | GND | POWER | – | – |
| 2 | GPIO3_C1 | IN/OUT | I2S_MCLK | # |
| 3 | GPIO3_C2 | IN/OUT | I2S_LRCKTX | # |
| 4 | GPIO3_C3 | IN/OUT | I2S_SCLKTX | # |
| 5 | GPIO3_C4 | IN/OUT | I2S_SDO0 | # |
| 6 | 3.0V | POWER | – | – |
| 7 | GPIO3_C5 | IN/OUT | I2S_SDI1 | # |
| 8 | GPIO3_C6 | IN/OUT | – | # |
| 9 | GPIO3_C7 | IN/OUT | – | # |
| 10 | 5.0V | POWER | – | – |
Data sheet
on/off Switch

yes

Chipset

RockChip RK3326(Quad-Core ARM 64bit Cortex-A35 1.3GHz)

Processor (CPU)

RockChip RK3326(Quad-Core ARM 64bit Cortex-A35 1.3GHz)

Viewable Screen Size

5inch 854×480 TFT LCD (Wide viewing angle display, MIPI-DSI interface)

I/O

USB 2.0 Host x 1, 10Pin port(I2C, GPIO, IRQ at 3.3Volt)

Color

Dim Gray and Transparent

Storage

SPI Flash(16Mbytes Boot), Micro SD Card slot(UHS-1 Capable interface)

GPU

Mali-G31 MP2

USB-C

yes

Package Includes

USB-C Charging Cable, OGS

Charging Time

3.4 ~ 4 hours when the device turns off. When you play game, it takes 4.5 ~ 5.5 hours.

LCD

5 Inches

Button

F1, F2, F3, F4, F5, F6, A, B, X, Y, Direction Pad, Left Shoulder, Right Shoulder, Left Shoulder2, Right Shoulder2, Analog joystick, Analog Joystick2

Volume Keys

2

Audio

Earphone stereo jack, 0.5Watt 8Ω Mono speaker

Operating System

Linux (Ubuntu)

Video Resolution

854x480

Battery Type:

Li-Polymer 3.7V/4000mAh(76.5×54.5×7.5mm(L*W*T)), Up to 10 hours of continuous game playing time

Onscreen keyboard

yes

OS Support

Ubuntu 18.04. 19.10 and 20.04 on Kernel 4.4 Aarch64

Wireless Standard

Optional USB WiFi adapter

Power

Game emulation: 350 ~ 600mA (depends on backlit brightness and type of game emulations and the wireless usage),Power off mode: <1mA

Weight

280g

Width

204mm

Height

25mm

Length

86mm

System Memory

1GB (DDR3L 786Mhz, 32 Bits bus width)

DC Jack supported input voltage

5V input, USB-C power connector : A USB -C charging cable is included in the package.

Dimension

204x86x25 mm, Weight: 280 g (10 oz)
16 other products in the same category: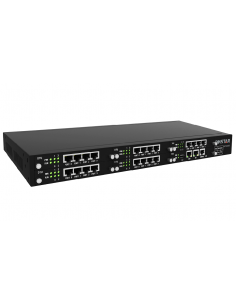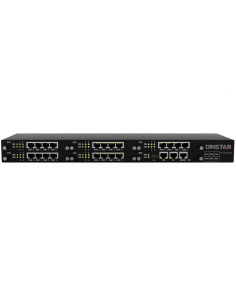 Customers who bought this product also bought: